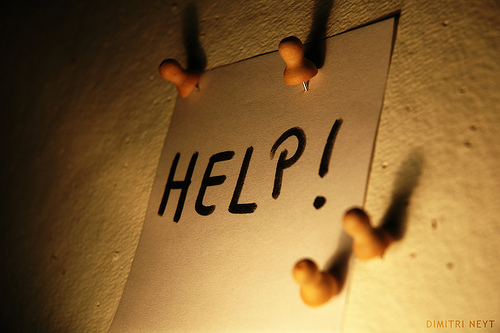 Hi guys. HealthyGirl.org reader Rachael, 21, left a comment this morning that I just had to share with you—and ask you to please weigh in on:
Can someone help me please? I have been stuck in a cycle of binge eating for the last 3 months. Every day. I've had this problem for over 6 years now but usually there is at least a few days a week where I eat fairly normally and exercise. I've done neither in 3 months. I feel like crap! How do you guys pull yourself out of these holes? Every morning I wake up with food hangovers, feeling sluggish and I look at my ever expanding body and just think "whats the effing point?". I need some words of encouragement if anyone has any. Feeling very hopeless.
OK, first: Rachael, you deserve some credit for even reaching out and saying the word "help"—it's hard for a lot of us to admit that we want and need it. So, try to give yourself at least a tiny, mini pat on the back for doing that for yourself. Let me just say that I feel as if I've been in a similar "hopeless" state as you feel you're in countless times before during recovery. Things would be going fine and then, suddenly, I'd slip into a deep, dark binge hole and it felt like I was never going to be able to crawl out of it. But I did. And you know how? (This is such a common occurrence among us—just read Jessica's story.)

I kept putting one foot in front of the other. And kept trying new things. Whatever you have been doing to help yourself get better from BED, perhaps this little three-month backslide is trying to tell you that you need to change it up. Need to add something to your recovery toolbox. Look at it with some curiosity—what the heck happened before and during these months that could've helped create the need in you to binge like this? Because it is a need, you know—not a weakness. You have been needing something; comfort, stability, emotional release, acceptance, support, something, and your default (like so many others of us) has been to search for any and all of that in food.

Speaking of support, have you ever tried a group? I know you've been part of this HealthyGirl.org group online for a long time, and that's important, and it can help, but like I said, I found that each time I pulled myself up and out of a slump, I had to kind of step it up, add something to my recovery or push it forward in some way. (They say insanity is doing the same thing over and over and expecting different results!) And going to a group, which I did for three years, helped me immensely. Or, have you been reading any emotional eating/bingeing books lately? (Here's a suggestion from one reader, and some others from me.) Any little thing you can do to move yourself forward can and will help.
Recovery takes a lot longer for some of us than we would like. But it can and does happen. It really does.

Now, all, please feel free to add your own insights and tell Rachael what you have done to get out of the spot she seems to be in now—'cause I know we've all ben there! xo…Sunny