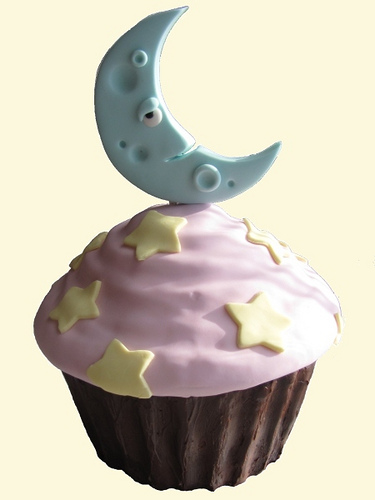 I have!
My first food dream, at 16 years old, was a real clue for me that something big was going on.
OK, so picture this: I was at my grandmother's house and no one else was around. But I wasn't in the living room, or on the couch or in the front yard, I saw myself hiding inside her bedroom closet. And what was I doing in there? Raiding an enormous stash of candy, chocolate and cookies that she apparently kept hidden in there. I was digging through boxes and boxes and boxes of junk food, cramming stuff into my mouth as fast as I could. In the dream I felt scared, desperate, and ashamed of what I was doing.
That very vivid scenario really shed some light on what was going on:
1. I had been feeling deprived. The food available in my home growing up was pretty restrictive. We weren't usually allowed to have sweets or any junky snacks—my mom was very concerned about health (and, yes, about our weight).
2. I had fully bought into the idea that there are "good" foods and "bad" foods. And that if you eat the "bad" ones, you are bad. This is an example of the black and white thinking so many of us eating-disordered types get caught up in. It's something I still sometimes have to fight against now.
3. My subconscious was sending me a message. Even if we're not consciously ready to admit we're having an issue, our bodies and minds will find a way to clue us in. This dream was one of them for me—I remember it felt like someone had grabbed me, shaken me by the shoulders and said, "Wake up! You, m'dear, have a problem with food."
The last overeating dream I had was just a few weeks ago. I can't for the life of me remember exactly what it was, but, again, my subconscious was trying to tell me something: That I needed to take a time out. With everything that's going on right now—work, HealthyGirl, the book—I haven't been spending as much quiet alone time as I usually do, and haven't been getting as much sleep.
So what'd I do? I took all day Saturday off, put on my favorite slippers, T-shirt and pajama shorts and caught up on all the Hulu I could handle: White Collar, V, Flash Forward, The Daily Show, Colbert. And it was luscious.
Is your subconscious trying to tell you something? What is it? And what can you do to take care of yourself this week?
xo…Sunny

Tweet This
[pic: clevercupcakes and emdot]